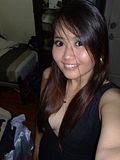 Born on 29 Jan
Undergraduate :(
Painting/Art.
Working out in the gym.
Shopping!!!!
Experience is what I need most.
I'm accepting commissions for toys of most genres. Do contact me at sabsabby85@gmail.com for more information yeah :)








Sab's facebook
Sab's friendster




July 2008
August 2008
September 2008
October 2008
November 2008
December 2008
January 2009
February 2009
March 2009
April 2009
May 2009
June 2009
July 2009
August 2009
September 2009
October 2009



visitors online
Create your own visitor map!



Tuesday, July 8, 2008
Transformers the Movie: Jazz Version 2
(Now on eBay!!!!!)
Reviewed by
Action Figure Customs
on the 11th of July 2008
Hi all!!! I'm back! Yeah! Just managed to upload these 2 models for my updated Jazz. Tried to give him a more accurate colour scheme faithful to the movies. Buffed, polished and waxed to get a very smooth finish. Managed to get some weathering in as well in certain parts of the body. Also, rest assured that all the pictures taken are not doctored or edited in any way to give it a more than accurate representation. Have linked it up to
Ebay
as well for those custom lovers. The auction is for 1 Jazz figure :) Stay tuned for my other customs. Been trying to find time to work on figures like the movie Barricade, Starscream, Blackout, Brawl, Optimus Prime and Megatron. It's all bits and pieces everywhere. Oh, and I'm also currently accepting commissions of transformer toys in the movie lines If interested in an estimate, please contact me via the gmail account on this blogger account
sabsabby85@gmail.com
Latest update on the 16th of July: 1 piece of Jazz has been sold. Just 1 left!!!
the beauty exposed ;