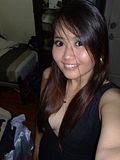 Born on 29 Jan
Undergraduate :(
Painting/Art.
Working out in the gym.
Shopping!!!!
Experience is what I need most.
I'm accepting commissions for toys of most genres. Do contact me at sabsabby85@gmail.com for more information yeah :)








Sab's facebook
Sab's friendster




July 2008
August 2008
September 2008
October 2008
November 2008
December 2008
January 2009
February 2009
March 2009
April 2009
May 2009
June 2009
July 2009
August 2009
September 2009
October 2009



visitors online
Create your own visitor map!



Wednesday, November 12, 2008
Up next...Movie Accurate Ratchet
the beauty exposed ;
Transformers the Movie: Zoom Zoom (
Now on eBay!!!
)
Reviewed by
Action Figure Customs
on the 17th of November 2008
Finally managed to get some time in for Zoom Zoom. He's been given some extreme metallics as well as an additional head, recasted to pay tribute to his Binaltech inspiration. I've always been amazed by how Jazz can look so good in red (or any colours for that matter). Deluxe Premium Jazz was given a nice shade of red metallics to emulate Zoom Zoom. As always, I take great pains to clean the figure of any factory residue. He was primed and was given a base coat of supper black to bring out the strength of the metallics. He's got approximately 7 layers of red and 3 layers of anti-UV gloss to keep him in great condition for the years to come.
the beauty exposed ;