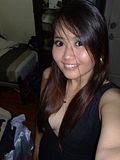 Born on 29 Jan
Undergraduate :(
Painting/Art.
Working out in the gym.
Shopping!!!!
Experience is what I need most.
I'm accepting commissions for toys of most genres. Do contact me at sabsabby85@gmail.com for more information yeah :)








Sab's facebook
Sab's friendster




July 2008
August 2008
September 2008
October 2008
November 2008
December 2008
January 2009
February 2009
March 2009
April 2009
May 2009
June 2009
July 2009
August 2009
September 2009
October 2009



visitors online
Create your own visitor map!



Tuesday, October 28, 2008
Just a quick update
My last paper falls on the 6th of November. Will post up new pictures of my latest customs after that. Stay tuned for Zoom Zoom, Ratchet and a Movie Accurate Prime with loads of extras!!!!!
the beauty exposed ;
Thursday, October 9, 2008
Macross Weapon Pack
Yeah! My first non-transformer custom! It's a Macross Weapon Pack which was originally green. I was requested to do a whitish grey shade to make it seem matching with Low Viz. I'm not very familiar with the Macross line but I really tried to do a nice post shading effect with some airbrush/dry brush shading blend on the metal parts. Finished it off with a UV protection coat followed by a dull coat to take the shine off. Only thing missing are the countless decals that would make this custom jump to life.
the beauty exposed ;