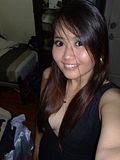 Born on 29 Jan
Undergraduate :(
Painting/Art.
Working out in the gym.
Shopping!!!!
Experience is what I need most.
I'm accepting commissions for toys of most genres. Do contact me at sabsabby85@gmail.com for more information yeah :)








Sab's facebook
Sab's friendster




July 2008
August 2008
September 2008
October 2008
November 2008
December 2008
January 2009
February 2009
March 2009
April 2009
May 2009
June 2009
July 2009
August 2009
September 2009
October 2009



visitors online
Create your own visitor map!



Saturday, July 19, 2008
Revoltech: Nemesis Prime
(Now on eBay!)
Reviewed by
Action Figure Customs
on the 25th of July 2008
Given their nature of milking every Optimus Prime toy line available, it's a wonder why Takara didn't create his alter ego - Nemesis Prime. Well, I decided to try out a Nemesis Prime for the Revoltech line. It's been a real challenge though! I guess I underestimated the challenge in painting this little figurine :p
I imagine Nemesis Prime to be one with a dark soul overwhelmed by hatred with a longing for pain. I wanted to bring out the depth of this character through it's very striking red and teal highlights.
I used a convoy revoltech to repaint it into the darker more sinister Nemesis Prime! I coated it with primer as the material was kind of rubbery. First time working with such a surface. Gave him a jet black base coat. Think I hit almost 8-10 layers of black and silver paint for him! My favourite was of course the teal. No Nemesis Prime of mine will be complete without teal. His chest plate was given the most sinister red that I could find. Really gave it all I've got into creating the perfect figure with all possible detailing. Too bad I didn't have a Decepticon logo to paste on him. Maybe his new owner could do that? haha.. Probably gonna upload this piece of art to ebay soon if I could get over the loss of this beauty. Do keep a lookout for it yeah! :)
the beauty exposed ;