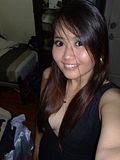 Born on 29 Jan
Undergraduate :(
Painting/Art.
Working out in the gym.
Shopping!!!!
Experience is what I need most.
I'm accepting commissions for toys of most genres. Do contact me at sabsabby85@gmail.com for more information yeah :)








Sab's facebook
Sab's friendster




July 2008
August 2008
September 2008
October 2008
November 2008
December 2008
January 2009
February 2009
March 2009
April 2009
May 2009
June 2009
July 2009
August 2009
September 2009
October 2009



visitors online
Create your own visitor map!



Wednesday, December 24, 2008
Movie Optimus Prime: TFC EX-002 Battle Roller (Part 1)
Ok! Just managed to finish up some parts of my Movie Prime. Presenting Battle Roller. Heh. I was in a hurry to take some pictures of him that I've forgotten to gloss him up. That's gonna be taken care of first thing tomorrow morning!
Anyway, this toy had some really loose joints from the box. I dripped some super glue to tighten them. He was given a pair of fists from a Gundam figure. I chose the slightly bigger fists as after some comparison, I kinda liked the bigger one better than those that fit him nicely. He was also given a random gun that I found within my gundam box.
the beauty exposed ;