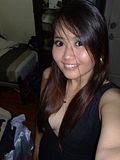 Born on 29 Jan
Undergraduate :(
Painting/Art.
Working out in the gym.
Shopping!!!!
Experience is what I need most.
I'm accepting commissions for toys of most genres. Do contact me at sabsabby85@gmail.com for more information yeah :)








Sab's facebook
Sab's friendster




July 2008
August 2008
September 2008
October 2008
November 2008
December 2008
January 2009
February 2009
March 2009
April 2009
May 2009
June 2009
July 2009
August 2009
September 2009
October 2009



visitors online
Create your own visitor map!



Thursday, December 25, 2008
Movie Optimus Prime (
Now on ebay!!!
)
Now Featured on
Action Figure Customs
!!!!!
Finally done. It's been a tough couple of weeks cracking my brains to find a suitable scheme for the movie Prime, but I must say that I'm pretty happy with the result.
This figure is one the main reasons why I wanted to take up customizing initially. I've always wanted to do up a full repaint of the Movie Optimus Prime but it was too complex at first. The multiple layering of colours as well as flames made it a nightmare for most customizers. My G1 Prime enabled me to understand the toy's design better while I planned for a colour concept that would be unique to him. 6 months after my 1st custom, I belief that I've managed to recreate a Movie version of Optimus Prime that is truly aesthetically pleasing.
Optimus Prime was given many shades of colours that range from sunset yellow to orange, red and blue. Most of the colours blend smoothly into one another. He was also given a Mirror Chrome finish on certain parts of him. Do note that this is the Hasbro version of Optimus Prime. He does not initially have any Chrome parts unlike Takara's Premium mold.
the beauty exposed ;