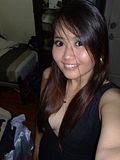 Born on 29 Jan
Undergraduate :(
Painting/Art.
Working out in the gym.
Shopping!!!!
Experience is what I need most.
I'm accepting commissions for toys of most genres. Do contact me at sabsabby85@gmail.com for more information yeah :)








Sab's facebook
Sab's friendster




July 2008
August 2008
September 2008
October 2008
November 2008
December 2008
January 2009
February 2009
March 2009
April 2009
May 2009
June 2009
July 2009
August 2009
September 2009
October 2009



visitors online
Create your own visitor map!



Monday, January 26, 2009
2nd Bonus!!
The second bonus item consists of 2 custom made plaques! These plaques when put side by side will form the picture of the Hearts of Steel Optimus Prime. The plaques will bear the serial number 000, being the first pair for this series. The winner will also be able to choose his/her name or any other information to be engraved on the plaques. The picture below is just a prototype design of the plaque. The actual version will also look rather similar to it!
the beauty exposed ;