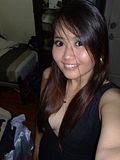 Born on 29 Jan
Undergraduate :(
Painting/Art.
Working out in the gym.
Shopping!!!!
Experience is what I need most.
I'm accepting commissions for toys of most genres. Do contact me at sabsabby85@gmail.com for more information yeah :)








Sab's facebook
Sab's friendster




July 2008
August 2008
September 2008
October 2008
November 2008
December 2008
January 2009
February 2009
March 2009
April 2009
May 2009
June 2009
July 2009
August 2009
September 2009
October 2009



visitors online
Create your own visitor map!



Friday, January 16, 2009
Hearts of Steel: 6.5 inch Optimus Prime
Finally managed to get it up online. It's gonna be done in 2 colours. Classics red/blue to pay homage to Prime's G1 colours as well as a black version for realism. Stay tuned for more updates in the days to come!
You could actually do a pre-order from griffth76 at http://www.griffith-monolog.blogspot.com/
the beauty exposed ;