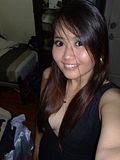 Born on 29 Jan
Undergraduate :(
Painting/Art.
Working out in the gym.
Shopping!!!!
Experience is what I need most.
I'm accepting commissions for toys of most genres. Do contact me at sabsabby85@gmail.com for more information yeah :)








Sab's facebook
Sab's friendster




July 2008
August 2008
September 2008
October 2008
November 2008
December 2008
January 2009
February 2009
March 2009
April 2009
May 2009
June 2009
July 2009
August 2009
September 2009
October 2009



visitors online
Create your own visitor map!



Tuesday, February 17, 2009
Henkei Bumblebee (Now on
ebay!
)
Reviewed by
Action Figure Customs
The fourth installment of my Henkei series. Bumblebee. I was initially amazed when I laid hands on Henkei Bumblebee. I can't seem to understand why he had a white stripe to his side when the G1 version obviously doesn't. That had to go. Bumblebee was given a custom mix of orange yellow, to be as accurate to his G1 version as possible, while retaining my usual metallic chromy shine. He was shaded and detailed to bring this cheeky character to life. Sealed with anti UV gloss, Bumblebee will stay vibrant for the years to come!
Also, please note that due to my hectic schedule, I will not be able to accept any commissions for any of my ebay customs. I really hope that you would lend me your support in my auctions if you happen to like my work. Well, thanks for looking and happy bidding!
the beauty exposed ;