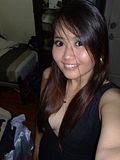 Born on 29 Jan
Undergraduate :(
Painting/Art.
Working out in the gym.
Shopping!!!!
Experience is what I need most.
I'm accepting commissions for toys of most genres. Do contact me at sabsabby85@gmail.com for more information yeah :)








Sab's facebook
Sab's friendster




July 2008
August 2008
September 2008
October 2008
November 2008
December 2008
January 2009
February 2009
March 2009
April 2009
May 2009
June 2009
July 2009
August 2009
September 2009
October 2009



visitors online
Create your own visitor map!



Monday, February 2, 2009
Universe Optimus Prime SE-01
Reviewed by
Action Figure Customs
Ok. So i was shopping and the black sleek box caught my eye. Was very disappointed when I opened the cover to find how dull he looked. So I just grabbed the box, made payment and went home to work my magic. Heehee. The mold reminds me of the Takara Hybrid Series (THS-02) Prime slightly in the sense that the robot mode looks cooler than the truck. For this custom, I paid more attention to the mid section parts to emulate a steely burnt look.
the beauty exposed ;