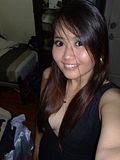 Born on 29 Jan
Undergraduate :(
Painting/Art.
Working out in the gym.
Shopping!!!!
Experience is what I need most.
I'm accepting commissions for toys of most genres. Do contact me at sabsabby85@gmail.com for more information yeah :)








Sab's facebook
Sab's friendster




July 2008
August 2008
September 2008
October 2008
November 2008
December 2008
January 2009
February 2009
March 2009
April 2009
May 2009
June 2009
July 2009
August 2009
September 2009
October 2009



visitors online
Create your own visitor map!



Friday, March 27, 2009
Henkei
Astrotrain
(Now on eBay!!!)
Reviewed by
Action Figure Customs
Finally! I'm almost at the end of my Henkei line with number 8, Astrotrain. Well almost. Just a few more to go and I'm calling it a day for Henkei!
Astrotrain's
a tricky fella being the first triple changer that I've worked with. His white stripes was painstakingly taped and airbrushed on. His glossy grey was achieved through a very light shade of highly diluted black. Also, don't miss a chance to own this highly unique custom as I will not be returning to the Henkei line once it has run its course. In case you're wondering, that SOMETHING BIG is still in the works! May be delayed a little though but on the way nonetheless!
Also, do keep a lookout for my next run of customs with the MP line starting with either MP-04 or MP-08!
the beauty exposed ;