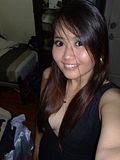 Born on 29 Jan
Undergraduate :(
Painting/Art.
Working out in the gym.
Shopping!!!!
Experience is what I need most.
I'm accepting commissions for toys of most genres. Do contact me at sabsabby85@gmail.com for more information yeah :)








Sab's facebook
Sab's friendster




July 2008
August 2008
September 2008
October 2008
November 2008
December 2008
January 2009
February 2009
March 2009
April 2009
May 2009
June 2009
July 2009
August 2009
September 2009
October 2009



visitors online
Create your own visitor map!



Friday, March 20, 2009
Henkei
Sunstreaker
(
Now on eBay!!!
)
Reviewed by
Action Figure Customs
Introducing number 7 on the list. Henkei Sunstreaker. Haha. I'm seriously tied as to what to say for this guy.
1. Chromy metallics - CHECK!
2. Gundam fists - CHECK!
3. Shadings - CHECK!
4. Detailing - CHECK!
Well, do enjoy the pictures. Also stay tuned to
www.artsylovers.blogspot.com
for something BIG is heading YOUR way soon!!!
the beauty exposed ;