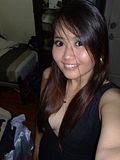 Born on 29 Jan
Undergraduate :(
Painting/Art.
Working out in the gym.
Shopping!!!!
Experience is what I need most.
I'm accepting commissions for toys of most genres. Do contact me at sabsabby85@gmail.com for more information yeah :)








Sab's facebook
Sab's friendster




July 2008
August 2008
September 2008
October 2008
November 2008
December 2008
January 2009
February 2009
March 2009
April 2009
May 2009
June 2009
July 2009
August 2009
September 2009
October 2009



visitors online
Create your own visitor map!



Tuesday, April 7, 2009
Henkei Grimlock (
Now on eBay!!!
)
Reviewed by
Action Figure Customs
Introducing number 9. Henkei Grimlock. Grimlock was an interesting character to handle. Not only is he not a vehicle, he was always depicted as a dull coloured grey in the G1 line. Grimlock was painted a shade of glossy grey by mixing highly diluted black with super clear gloss. His red at the torse was derived from a custom blend of red that is heavier than my usual glossy red colours. Also, due to my insufficient light set up, he may appear slightly darker than he actually is in real life.
the beauty exposed ;