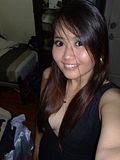 Born on 29 Jan
Undergraduate :(
Painting/Art.
Working out in the gym.
Shopping!!!!
Experience is what I need most.
I'm accepting commissions for toys of most genres. Do contact me at sabsabby85@gmail.com for more information yeah :)








Sab's facebook
Sab's friendster




July 2008
August 2008
September 2008
October 2008
November 2008
December 2008
January 2009
February 2009
March 2009
April 2009
May 2009
June 2009
July 2009
August 2009
September 2009
October 2009



visitors online
Create your own visitor map!



Sunday, May 3, 2009
Henkei
Mirage
(
Now on eBay!
)
Reviewed by Action Figure Customs
Devastator was a blast! Now it's time for some down to earth Henkei customs once again. After the usual preparations, Mirage was given a base of super glossed up white. His shade of blue was custom mixed to give it an accurate G1 scheme. Frenzy Rumble was also kind enough to spare me some amazing no. 26 waterslide decals for me. Mirage is number 10 of my custom henkei line. Please take note that due to its complexity, Mirage like Astrotrain is a one of a kind and I will not be revisiting it in the near future. Also, with this, I am left with Galvatron and Silverstreak. After that I shall release 2 special one of a kind Henkeis not found anywhere else. Do keep a lookout!
the beauty exposed ;