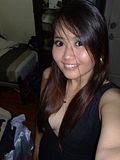 Born on 29 Jan
Undergraduate :(
Painting/Art.
Working out in the gym.
Shopping!!!!
Experience is what I need most.
I'm accepting commissions for toys of most genres. Do contact me at sabsabby85@gmail.com for more information yeah :)








Sab's facebook
Sab's friendster




July 2008
August 2008
September 2008
October 2008
November 2008
December 2008
January 2009
February 2009
March 2009
April 2009
May 2009
June 2009
July 2009
August 2009
September 2009
October 2009



visitors online
Create your own visitor map!



Monday, May 11, 2009
Henkei Nemesis Prime (
Now on eBay!!!
)
The first of my unique and limited edition Henkei series. Nemesis Prime. In case you're wondering. What you see on him is not black but a special mixture of gloss grey, patiently layered until this specific colour was derived. Why not black you ask? Well, black is firstly a very common colour and that it tends to be overly harsh on a vehicle. Unless absolutely necessary, I try to stay clear of black. This is a very special, one of a kind auction which I will not revisit. So if you are a fan of the Henkei series, looking for a unique addition to your collection, look no further. Stay tuned for my second rare and unique Henkei collection, Henkei Counterpunch. Painstakingly modded and detailed, this will be another one of a kind custom that will feature extensive add-ons. Stay tuned!
the beauty exposed ;