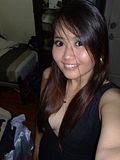 Born on 29 Jan
Undergraduate :(
Painting/Art.
Working out in the gym.
Shopping!!!!
Experience is what I need most.
I'm accepting commissions for toys of most genres. Do contact me at sabsabby85@gmail.com for more information yeah :)








Sab's facebook
Sab's friendster




July 2008
August 2008
September 2008
October 2008
November 2008
December 2008
January 2009
February 2009
March 2009
April 2009
May 2009
June 2009
July 2009
August 2009
September 2009
October 2009



visitors online
Create your own visitor map!



Sunday, May 24, 2009
Masterpiece THS-01 (
Now on Ebay
!!!)
I'm pretty reluctant to let my Henkei line end this week. So I decided to do up this little gem for this week's auction. Rare and beautiful, THS-01. Made of diecast, this 4.3 inch gorgeous is definitely a must have for every Transformers fan. Not only that, he is now fully customized for display. That literally makes him a pretty unique collectible. I can honestly say that this is my favourite toy of all time. And for all you Transformer lovers out there, do not miss a chance to own this one and only THS-01. He is sooooooo hard to customize due to his size. Thus there will not be a '2nd one' out there in the market. I've also included an Actual Galaxy Force Convoy in one of my pictobrowser slide pictures as comparison. Galaxy Force Convoy is not included in the auction. He is just for size comparison. Oh and by the way, THS-01 comes in a complete package with the original box, manuals, power card and accessories.
the beauty exposed ;