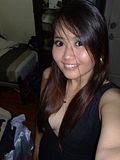 Born on 29 Jan
Undergraduate :(
Painting/Art.
Working out in the gym.
Shopping!!!!
Experience is what I need most.
I'm accepting commissions for toys of most genres. Do contact me at sabsabby85@gmail.com for more information yeah :)








Sab's facebook
Sab's friendster




July 2008
August 2008
September 2008
October 2008
November 2008
December 2008
January 2009
February 2009
March 2009
April 2009
May 2009
June 2009
July 2009
August 2009
September 2009
October 2009



visitors online
Create your own visitor map!



Thursday, May 28, 2009
ROTF Custom Transformers
So ROTF will be hitting the big screen pretty soon. In any case, I have been extra hard at work doing up some of the most beautiful ROTF customs that you will ever see. Period. Nothing comes close. Pictures will come by late June! So stay tuned!
the beauty exposed ;