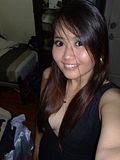 Born on 29 Jan
Undergraduate :(
Painting/Art.
Working out in the gym.
Shopping!!!!
Experience is what I need most.
I'm accepting commissions for toys of most genres. Do contact me at sabsabby85@gmail.com for more information yeah :)








Sab's facebook
Sab's friendster




July 2008
August 2008
September 2008
October 2008
November 2008
December 2008
January 2009
February 2009
March 2009
April 2009
May 2009
June 2009
July 2009
August 2009
September 2009
October 2009



visitors online
Create your own visitor map!



Monday, June 29, 2009
ROTF Jetfire
Introducing 'Jetfire's my Name'! You'll understand when you get him :p
I lost count the number of times he repeated those words. After the necessary prep work, Jetfire was given the finest grey/black finish as well as shadings with chrome silver and Alclad. He was then protected in 5 layers of Anti-UV gloss as per all my customs. Nothing much to say other than I LOVE IT! Shipping will be free if you happen to win more than 1 of my ROTF auctions. Oh and by the way, Jetfire features an super cool bonus item! Oh and another thing, I understand that it's gonna be a split among the "Jetfire's a plane and he ain't glossy" vs "WE LOVE METALLIC GLOSS" camp. So if you happen to win it and not like metallic gloss, I'll turn it into METALLIC matt just for you!
Jetfire's Bonus
What's a jet without his fire??? These are very special custom lights in the sense that there are no switches at all! That's right. No switches. Instead, the engines were modified with LEDs that LIGHT UP by magnets! Yes!! Magnets!!! Just attach the magnets as seen in the bonus clue above to the circuits underneath his engine and the lights will light up! Simple as that.
the beauty exposed ;