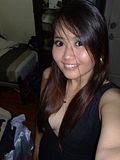 Born on 29 Jan
Undergraduate :(
Painting/Art.
Working out in the gym.
Shopping!!!!
Experience is what I need most.
I'm accepting commissions for toys of most genres. Do contact me at sabsabby85@gmail.com for more information yeah :)








Sab's facebook
Sab's friendster




July 2008
August 2008
September 2008
October 2008
November 2008
December 2008
January 2009
February 2009
March 2009
April 2009
May 2009
June 2009
July 2009
August 2009
September 2009
October 2009



visitors online
Create your own visitor map!



Sunday, June 21, 2009
ROTF Optimus Prime (Now on
Ebay
!)
My first ROTF custom and what better way to start it than Optimus Prime. He's been given utmost care during the customization process. He comes customized Blue LEDs, Chrome Smoke Stacks, Modified headlights as well as my special blend of rich and metallic colours. To be honest, I personally feel amongst all my work, this custom can only be rivalled by my 1st TFTM Optimus Prime which was put up in December last year. Oh and by the way, I just realized that the earlier pictures doesn't have his smoke barrels at the shoulders. I had forgotten to fix it when taking pictures. I only fitted it towards the end. Shipping will be free if you happen to win more than 1 of my ROTF auctions.
the beauty exposed ;