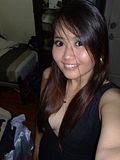 Born on 29 Jan
Undergraduate :(
Painting/Art.
Working out in the gym.
Shopping!!!!
Experience is what I need most.
I'm accepting commissions for toys of most genres. Do contact me at sabsabby85@gmail.com for more information yeah :)








Sab's facebook
Sab's friendster




July 2008
August 2008
September 2008
October 2008
November 2008
December 2008
January 2009
February 2009
March 2009
April 2009
May 2009
June 2009
July 2009
August 2009
September 2009
October 2009



visitors online
Create your own visitor map!



Saturday, June 27, 2009
ROTF Wheelie (Now on
ebay
!!)
Wheelie has got to be one of the more adorable Decepticons. He was customized to be as movie accurate as possible with his dark metallic shade of blue. Even his eyes were given more realistic crystals and his headlights at the top of his vehicle mode were given a complete makeover. Shaded and drybrushed, Wheelie looks completely metal! Shipping will be free if you happen to win more than 1 of my ROTF auctions.
the beauty exposed ;