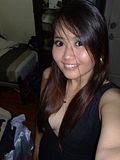 Born on 29 Jan
Undergraduate :(
Painting/Art.
Working out in the gym.
Shopping!!!!
Experience is what I need most.
I'm accepting commissions for toys of most genres. Do contact me at sabsabby85@gmail.com for more information yeah :)








Sab's facebook
Sab's friendster




July 2008
August 2008
September 2008
October 2008
November 2008
December 2008
January 2009
February 2009
March 2009
April 2009
May 2009
June 2009
July 2009
August 2009
September 2009
October 2009



visitors online
Create your own visitor map!



Monday, July 6, 2009
ROTF Ravage
Introducing Ravage! Ravage was given the finest grey/black/chrome finish as well as shadings. His guns were modified to really cool green gems. He was then protected in 5 layers of Anti-UV gloss as per all my customs. Ravage features 2 special bonuses! These are very specially thought of bonuses that will go hand in hand together :) Shipping will be free if you happen to win more than 1 of my ROTF auctions.
1st Bonus
I am bad with secrets. Here's his 1st bonus!!! Chains! Ravage's chains were modified from stainless steel jewellery to fit snuggly around his collar. His chains also are a link to his second bonus.
2nd Bonus Item!!!!
Ravage's 2nd Bonus item!!!! A red LED that activates via his chains!!!!!!!!! How cool is that???!! Position his chain in a sweet spot and Voila! His eyes light up indefinitely until you decide to remove the chains or change it's position!!!!
the beauty exposed ;