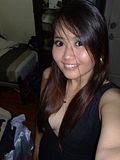 Born on 29 Jan
Undergraduate :(
Painting/Art.
Working out in the gym.
Shopping!!!!
Experience is what I need most.
I'm accepting commissions for toys of most genres. Do contact me at sabsabby85@gmail.com for more information yeah :)








Sab's facebook
Sab's friendster




July 2008
August 2008
September 2008
October 2008
November 2008
December 2008
January 2009
February 2009
March 2009
April 2009
May 2009
June 2009
July 2009
August 2009
September 2009
October 2009



visitors online
Create your own visitor map!



Friday, July 3, 2009
ROTF Skids and Mudflap
The cutest, most adorable twins. Skids and Mudflap! These bumbling duo were one of my favouite in the show. Their goofy characters really made me laugh non stop. In any case, Skids and Mudflap were prepped as per my other customs. Skids was given a beautiful shade of metallic limegreen while Mudflap was given a metallic shade of orangey brown. They were both protected by anti-UV gloss for that vibrant shine in the years to come. Shipping will be free if you happen to win more than 1 of my ROTF auctions. Thanks for browsing and good luck bidding!
Skids
Mudflap
The Twins
the beauty exposed ;