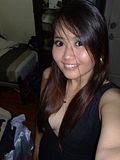 Born on 29 Jan
Undergraduate :(
Painting/Art.
Working out in the gym.
Shopping!!!!
Experience is what I need most.
I'm accepting commissions for toys of most genres. Do contact me at sabsabby85@gmail.com for more information yeah :)








Sab's facebook
Sab's friendster




July 2008
August 2008
September 2008
October 2008
November 2008
December 2008
January 2009
February 2009
March 2009
April 2009
May 2009
June 2009
July 2009
August 2009
September 2009
October 2009



visitors online
Create your own visitor map!



Sunday, August 30, 2009
Alternity Megatron
Let's take a little break of the ROTF craze with some diecast custom. Alternity Megatron. He was given the usual metallics treatment plus a little 'extra'. His blades were coated with a special mirror gold finish sheet. This will be the first of a string of Alternities coming within the next few weeks!
Get the flash player here: http://www.adobe.com/flashplayer
the beauty exposed ;