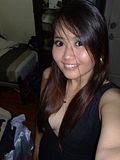 Born on 29 Jan
Undergraduate :(
Painting/Art.
Working out in the gym.
Shopping!!!!
Experience is what I need most.
I'm accepting commissions for toys of most genres. Do contact me at sabsabby85@gmail.com for more information yeah :)








Sab's facebook
Sab's friendster




July 2008
August 2008
September 2008
October 2008
November 2008
December 2008
January 2009
February 2009
March 2009
April 2009
May 2009
June 2009
July 2009
August 2009
September 2009
October 2009



visitors online
Create your own visitor map!



Saturday, August 1, 2009
Deadend (Part 3 of 6)
Yippeee!!! The weekends are here.
Just to recap, this is a collaboration between Thyvipera and me. Deadend. Major props goes to Frenzy Rumble for his Menasor last year as well as a big thank you to Ptitvite for his original design of Devastator! WHile not forgetting countless talents MoeSizzlac, yourreflection and the many others that have already done up these amazing combiners. (Hope I covered sufficient grounds )
Alternate and combined modes to be revealed very very soon. Hehehe!
Get the flash player here: http://www.adobe.com/flashplayer
the beauty exposed ;